100ft Dual Color Weight Forward Switch Fly Fishing Line
Product Description:

Material: PVC Coating + Braided Core
MOQ: Sample is available and small quantity is Also OK.
Color: Beige/Pale Green
Designed for switch rod whether for overhead or spey casting
The Switch line is the line for anglers that want complete control of the way the line and fly fish at a distance. A unique taper design ensures that casters can either overhead cast, or spey cast according to their individual skills and situation.
· Short, powerful front taper that easily casts indicators and large flies
· Long head for great mending and fly control at distance
-Suitable for boom switch, suitable for overhead or high-speed casting
-Line switch is a line for anglers who want full control of line paths
- And the fish is flying in the distance.
-The unique design of the cone ensures that boats can either overhead, or Spey Caste in accordance with their individual skills and situation.
-Right, powerful front cone, which easily discards indicators and large flies
-Long head for excellent adjustment and remote control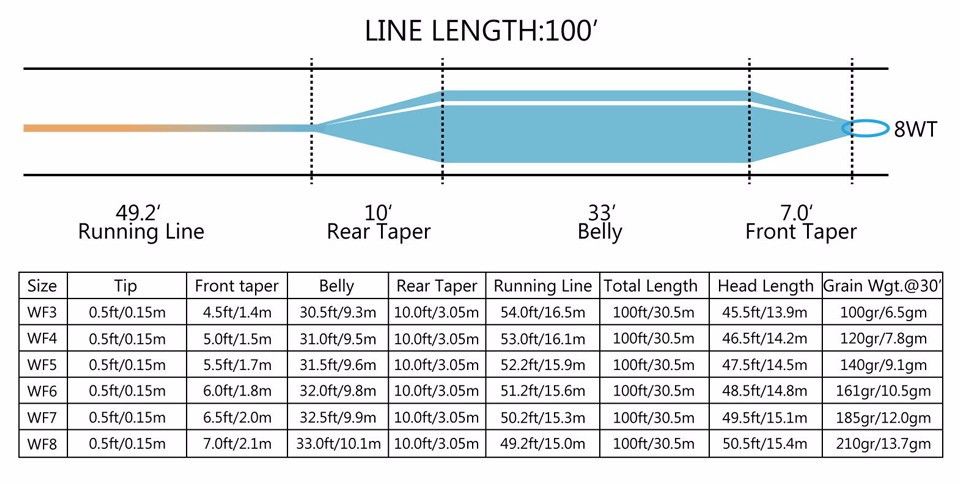 Payment:Paypal, Bank, Western Union, Money Gram.
Delivery:Small order by Express, Air; big order by Sea.
Delivery time:Within 24 hours after the payment if stock available; for Customized order , 10--12 weeks.
Package: Poly bag.
PRODUCT MODEL: Real Switch fly line
Price: 8-10USD
Color: It can be made into any color based on your request.
Line weight: 5/6 and 7/8wt
Decription:
INQUIRE NOW:
If you have any questions, feedback or comments, please fill out the form below and we will reply you back as soon as possible.